About Us
A Team of Veteran Individuals, with:
Diverse & Multi-domain Competencies

Depth of Knowledge, Expertise, Experience & Wisdom

Rational and Practical Approach

Experienced in Managing & Delivering "Change / Transitions''
The "Team", bonded by strong shared values, convictions and common traits like:
Commitment to Customer

Passion for Excellence

Highest level of Integrity

Respect for Individuals
Work with Subject Matter Experts / Advisors / Mentors, if and when needed in 'Related Domain/s'.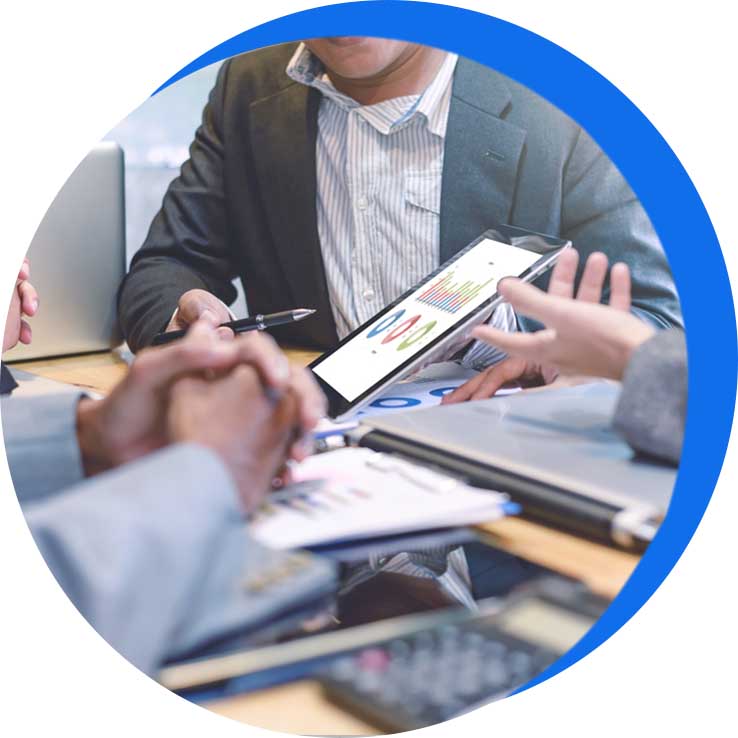 Vision
To be the "best-in-class" provider of consulting services to empower our customers to transform their business in to a highly effective, profitable, growth oriented and successful Enterprise.
Mission
To assist our customers, accomplish their goals by leveraging our pool of knowledge, experience and wisdom and become their preferred partners in sustainable growth.
Commitment for Results

Passion for excellence

Pragmatism

Accountability

Integrity & Transparency

Respect & Fairness to stake holders
'V3C3E3 (V3C3E3 Consultants Pvt. Ltd.)'
Group has been formed by senior management professionals with proven track records and established credentials.
V3 = Vision, Value, Versatility
C3 = Competence, Commitment, Credibility
E3 = Expertise, Experience, Excellence
Decision making support and training to key executives in the company for various strategic aspects of the business in sustainable way

Specialised and different models for companies in different phases, start-up, early growth,consolidation and steady growth to matured business

Active support in stategies for revenue growth, Operations effectiveness, sourcing and risk management across verticlas

All these issues need quality human resource. Our organizational development and leadership development modules focus on strengthening this human foundation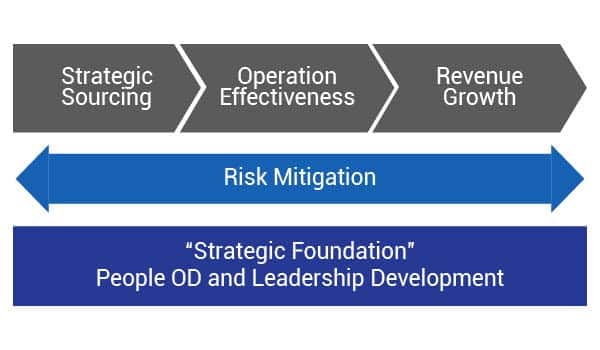 Depth and Breadth of Analytical and Consulting Skills

Innovative, Flexible and Appropriate Customized Solutions

'Global Outlook' with 'Indian Mind'

Commitment to Positive Outcomes
We deliver
Improved Top Line and Bottom Line of your organization

Improved On Time Delivery of Products and services

Simplified and streamlined organization Structure, Management and Workforce

Optimized Systems, Processes, Methodologies and Practices

Reduction in Costs, Lead time, Customer Complaints

Satisfied Employees & Delighted Clients
From the Desk of the Founder Chairman: Late Dr. Girish Kelkar​
Season's Greeting!
Our country is now on the point of inflection for Economic Growth, especially the SME segment. One need not over-emphasize the importance of Small & Medium Enterprises (SME) sector in the modern times. Such units play a strategic role in growth of our Economy. The motivation to form V3C3E3 Group is to provide specialized 'Management & Engineering Consulting Support to Small & Medium Enterprises' of the growing Economy. SME organizations need World Class Strategic Advice & Support Services for their growth and sustainability. V3C3E3 Group has the requisite knowledge, experience and expertise to support SME Units and help them grow.
V3C3E3, as the name suggests, believes in the set of values, principles, culture and convictions that form the core of V3C3E3's aspirations and activities. It is the powerhouse of more than 1600+ person-years of aggregate real-world experience and hands-on involvement in diverse Industries, Technologies and Geo-Demographics.
These professionals have carried out various prestigious assignments in their career, in India as well as in many countries the world over. They are uniquely positioned to share their knowledge, experience and accumulated wisdom for the customers and society at large. The experienced professionals can quickly grasp the nuances of the modern world and develop strategies & action plans that are practical, effective for temporal Business Development and Growth for the client organizations. V3C3E3 Group envisions, conceptualizes & strives to commit to the desired outcome for our clients. We work with them on their toughest challenges & help them exceed their expectation while unlocking their full potential & competencies to be leaders in their respective businesses.
We work diligently towards two themes 'Strategic Management & Operational Excellence' for on-going benefit for our customers' organizations. Additionally, we provide hand-holding support & ensure effective Management of Risks involved & ensure that our customers are satisfied with the results. Providing appropriate training & development of skills and competencies also forms an integral part of our approach of towards Consulting. This has helped many organizations on their growth path.
We have been operating since 2014 and worked with many esteemed customers who have expressed confidence and satisfaction for the quality and effectiveness of the services provided by our 'V3C3E3 Consulting Teams'. We will continue to provide such valuable services for all our clients and help them achieve the desired Goals!! We seek satisfaction in the 'Real Growth' for our clients! With Us You Win!! Let us work together for Your Growth & Prosperity!
Dr. Girish Kelkar

Chairman V3C3E3 Consultants pvt Ltd
PROFESSIONAL TEAM
Meet With Expert Team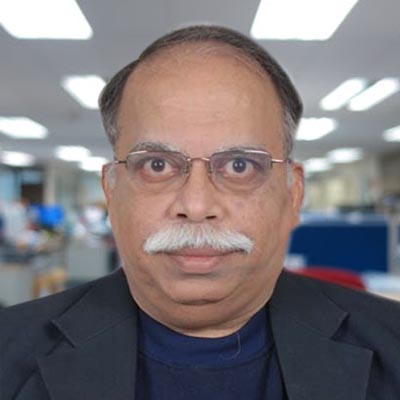 Late Dr. Girish Kelkar
(Though our founder chairman Late Dr. Girish Kelkar is not with us physically, he continues to be with us in spirit. So, as a mark of respect to him, we continue to include him also as a part of our team, and here is his profile information.)
Dr. Girish Kelkar was a Senior Management professional with 48 years of experience in the management of high technology companies and software technology companies. He was on the Board of Directors of several IT companies. He was the founder Chairman of 'V3C3E3 Consultants Pvt. Ltd' and formed this group by picking up the founder team members from the network of Sr. management professionals, whom he knew closely. Initially, he worked as a senior professional for Business and Engineering Applications in India. He directed software development projects in India, Nigeria, UK and USA. He worked with many MNCs & Indian Organizations (Alfa Laval AB Sweden, Satt-Control AB Sweden, Onward Technology Group India, Magic Software Enterprises Inc Israel (India & Nigeria), ALS Group Detroit USA, Core Objects Inc. USA, Jopasana Software & Systems Ltd. India, cMAT Software Group India). Girish had a bachelor's degree in Mechanical Engineering from the COEPune and the post-graduate degree from NITIE. He was awarded 'Fellowship of NITIE (PhD)', and the topic for the PhD program was 'Critical Success Factors for Projects-Indian perspective'. Girish was a student of Jnana Prabodhini and a member of Mensa International. He was the recipient of many prestigious national and international awards for his professional contributions. He served as a visiting faculty member in India, Nigeria, Middle East, South East and Canada. Girish had been President of PMI Pune Chapter from 2008 to 2012 with 'Best Component Leadership Award'. His main areas of expertise included:
Strategic Planning / Business Development / Setting up Startup Units
Organization Development / Executive Coaching & Leadership Development
Project Management / Risk Management
Technology Operations & Product Development
Operational Excellence
Consultancy for ERP projects
Business Development and Mergers & Acquisitions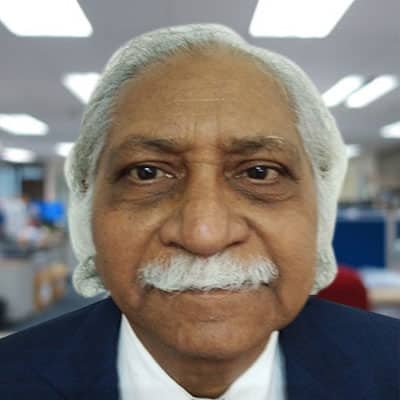 Mr. Chandrashekhar Devale
Experience & Activities
Mr. Chandrashekhar (Ravi) Devale is a Mechanical Engineerand has done Post Graduate Diploma in Production Engineering from Pune. He started his career in a multinational company, Larsen & Toubro at Powai, Mumbai.He handled all manufacturing shops of Switchgear for more than 10 years at L & T. Also side by side did more than 50 different projects successfully one of which was to introduce new Composite material in place of Bakelite due to which he earned a pioneering name in India for Composites & then was called by Mahindra & Mahindra to lead their Composites group& started a new compony-'Siroplast' in the backward district of Raigad. Here he did a tie up with world leaders in Composites, Menzolit from Germany & developed a very successful company which is now known as 'Mahindra Composites' & developed switchgear, Automotive, Chemical & defence components successfully for the first time in India. Later he had also worked as MD of'Mahindra Engineering & Chemical Products'. As a new assignment he started 'Mahindra Defence Systems' to grow special products for Defence. After superannuation from Mahindra Group, he helped many SME industries who wanted to develop Composite technology & also joined V3C3E3 Consultants group in 2013 as Founder Director. Mr. Devale has overall more than 45 years of rich experience, in manufacturing industry as Operations/Manufacturing head as well as Unit Head as a full fledge responsibility of the unit's profitability. Mr. Ravi Devale is a strategic Thinker& knows the best manufacturing practices, operations management, Technology Transfer & above all is the best-known guide on Composites in India. As a part of Mahindra group, he has travelled extensively in Germany, UK, France, Switzerland, Nederland & China apart from the entire Indian continent. Mr. Ravi Devale participated in many National & International Conferences on Composites as an Expert Speaker & moderator of discussions. He has worked as a Leader of a no. of Consulting assignments done by V3C3E3 since 2013 till date.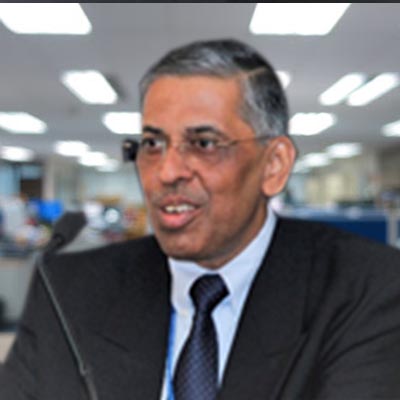 Mr. Vishwas Paranjpe
Mr. Vishwas is an Industrial Electronics Engineer, PGD in advance system analysis and software, has over 45 years of experience in IT spanning Technology and Commercial Applications - Projects and Products in multiple domains. Rising through ranks in IT, he worked with large organizations like IBM, CMC Ltd as well as smaller niche players like SRA, Kale, Disha Technologies in delivery and operations management as well as with NSE, for one of the world's large stock exchange, in setting up CoE and Business Assurance Div.His experience includes software development & implementation, independent testing for medium to very large systems, design, development and implementation projects in BFSI, Pharma and Healthcare, Transportation and Defence – Labs &Production units.  In addition, he has designed and developed embedded, SCADA and complex algorithmic control systems for number of application areas in Power Distribution Utilities, Oil & Petrochemicals and Railways. He has special interest in helping companies grow, in their strategic planning and managementdeveloping and implementing lean and effective processes in organizations. He also maintains a special interest insoftware product development and software test automation from a business standpoint. His areas of Specialization:
Software Products & Application Development for a variety of Industry verticals
Project management / Program Management
Quality Management / IV&V / Test Automation
Operations Management
Product Development (Concept to Delivery)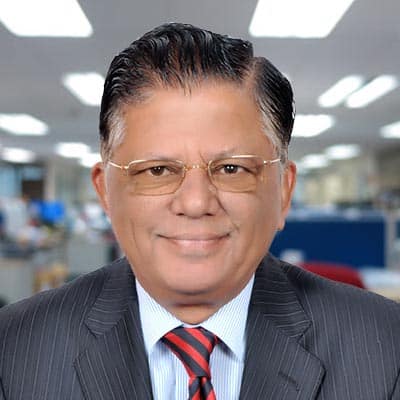 MR. Vilas Kelshikar
Mr. Vilas Kelshikar
is a senior management professional with more than 41 years of International experience. As a self-motivated and result-oriented professional, Vilas has a rich experience with reputed organizations in Gulf (25 years), Africa (8 years) and India (8 years), in diverse product-lines & services including Real Estate & Construction, FMCGs, Gifts & Novelties, Supermarket, Building materials, Electricals Equipment & other products such as Tools, Furniture, Domestic appliances, Training, Computers & Communications.
MBA from Indian Institute of Management, Ahmedabad, (IIMA)
Experience Highlights: Multi-Sector / Product-lines, Multi-Functional, Multi-Locations / Multi-Cultural experience
Professional Positions Held: Include, General Manager, Senior Vice-President, Senior Divisional Manager (Profit Center Head), Ex. Asst to Joint MD, Financial Controller, Senior / Projects analyst)
He has hands-on Experience in:

All aspects of business including Strategic thinking, Sales & marketing, Purchase, Production, Inventory control, MIS, Collection, Accts/finance, Admin, HRD etc.
Business Turn-around, New Projects / Products / Markets, Foreign Collaborations, New Agencies, International Sourcing,
Consolidations, Restructuring, Training, Crisis management, Change Management, Systems
Preparation of Plans / Budgets, Implementation, Performance Reviews
Working at both Corporate Office and SBU
Vilas is currently Managing Director and Partner in a leading Company in Oman. He brings in excellent international experience in the V3C3E3 team.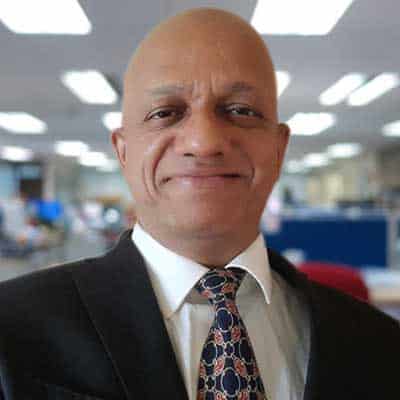 Mr.Rajendra Sidhaye
Rajendra has 38+ years of rich industry experience,including domain experience in IT products, services and networking as well as Quality frameworks like ISO 9001 and CMMI Level 5. Rajendra has developed and lead teams to manage international clientele. Rajendra is gold medallist from College of Engineering Pune and M. Tech. from IIT Mumbai. He worked with ORG Systems andDatapro Electronics to develop products and solutions for Indian Airlines, Shipping Corporation, BSF and many corporate companies with multi-locational networks.Rajendra was Head-Technology at Global Electronic Commerce to design and deploy public Internet and VPN services for global companies such as GE. Rajendra lead team atSelecticato provide technical services to global clientele. As Director-Technical, Rajendra lead team at Comsoft Infotech to deliver business solutionssuch as ERP and Travel portals. In 2012 Rajendra set up his consulting firm 'Effectiveness Plus Plus' to provide consulting, training and mentoring services to help enrich team effectiveness and help small entrepreneurs establish strong foundation for their business. Rajendra is a member of executive team of V3C3E3 and has made excellent contributions to consulting projects aimed at enriching productivity, profitability and team performance management for clients.
Mr. Sitaram Shrotri
Mr. Shrotri is a Mechanical Engineering graduate from COEP and Master of Management Science from Pune University. He has overall 41 years of rich experience in Manufacturing industry and had distinguished career with leading organizations like Kirloskar Pneumatics Ltd, KSB Pumps Ltd, Ruston and Hornsby (Presently Greaves Ltd.), Thermax and lastly EagleBurgmann India, where he was Vice President Materials. He has been a part of steering committee working for ISO 9000 and ISO 14000/OHSAS 18000 certifications during his career. Mr. Shrotri has expertise in the area of Manufacturing Operations, Supply Chain Management, International Trade & ERP and has been exposed to best management practices in West Germany and Japan. Mr. Shrotri is distinguished member of Indian institute of Materials Management ( IIMM ) and was chairman of Pune branch of IIMM during 1997-99. He was also a visiting faculty to management institutes like PUMBA, IMDR, Symbiosis, Sinhgadh institute of management, Allana Institute of Management… for over 10 years. Mr. Shrotri has conducted Management Training Programmes across India and abroad. He has also carried out several consultancy assignments in MSME sector to improve business operations for better top line and bottom line.
Mr. Dileep Khele
Dileep Khele is a Mechanical Engineer with overall experience of 48 years. He has versatile experience in many aspects of manufacturing organization covering General Management with specialization in Operations & Production Management, Materials Management / Supply Chain Management & Logistics Management ,Procurement Management of Large Engineering Projects ,Consultancy for SME Units, ERP Systems – Concept to implementation, TQM and ISO implementation. During the last 15 years he has been providing management consulting and advisory services to many SME organizations. He started his career with SKF India Ltd. Pune and thereafter worked with organizations including Metal Box (Kharagpur), Kinetic Engineering (Ahmednagar) and Thermax Ltd (Pune) at senior positions. Dileep has taken part inactivities of Pune Management Association, PMI Pune Deccan India Chapter and Computer Society of India. In the last 20 years Dileep has acquired lot of experience in 'Effective Implementation of ERP systems for SME units'. He has hands on experience in handling such ERP projects, right from the Concept Stage to Implementation stage for a variety of organizations.
Mr. Prashant Bendre
Mr. Prashant Bendre is a Mechanical Engineerfrom COEP and M.B.A. from University of Pune wherein he topped in Materials & Supply Chain Management. Hehas overall 43years of richexperience. Mr. Bendre has held several key positions such G.M. & Divisional Manager in Operations, Project & Construction Management in different multinational and successful Indian companies like S.K.F Bearings, Thermax, Finolex Cables.Mr.Bendre received intensive training in "Quality Management" at Osaka, Japan. Mr. Bendre had beenhonorary Chairman of Indian Institute of Materials Management (IIMM)Pune Branch and  also the National Vice-President of Institute with Institute's prestigious "Distinguished Membership'' award.   Mr.Bendre is a Chartered Engineer from the Institute of Engineers, Member of the Management Council of Indian Society for Training &Development (ISTD) Pune & Member of Mahratta Chamber of Commerce, Industry & Agriculture (MCCIA) . Mr. Bendre has conducted over 500 programs in different topics related with SCM & Logistics and a lecturer at various Post-Graduate Institutions like Confederation of Indian Industry (CII), Vaikunth Mehta National Institute of Co-operative Management (VAMNICOM), Central Institute of Road Transport (CIRT), IIMM, Yeshwantrao Chavan Institute of Development Administration (YASHDA),Vishwakarma Institute of Management (VIM), Symbiosis Skill& Open University (SSOU) etc. Mr. Bendre is an accredited Assessor for 'Warehouse Excellence' .
Mr. Madhav Kane
Mr. Madhav Kane, earned his graduate [LIT Nagpur, 1978] and Master's degrees in Chemical Engineering [IISc Bangalore, 1980]. He followed up these academic qualifications with two short courses – on Microprocessors at University of Pune in 1982 and another one in Automatic Control Engg at Universiteit Gent, Belgium [1984-85]. During his professional career spanning 40+ years, Madhav worked in the areas of process design and engineering of large and small projects in the chemical and petrochemical industry segments consisting of both continuous and batch processes. He has focused experience in instrumentation and automation system design - detailed engineering, projects, and installation and commissioning at site for a variety of industry applications. He has experience of working and managing many first-of-their-kind projects in diverse industry segments such as food and dairy as a profit centre head apart from software development projects for automation system design and engineering applications. He has worked as a consultant to various leading organizations. Madhav's interest in batch process control dates back to the early 1990s when he was exposed to the concepts of batch process control [that later got formalized into ISA S 88 standard] during his visits to Alfa Laval and SattControl AB, Sweden for project engineering of dairy automation projects. Since then, he has worked on many batch process control projects within food & dairy, soft drinks, beverages, speciality chemicals and pharmaceutical & drug industries as an engineer-manager or specialized services provider-consultant. His educational background in Chemical Engg and professional experience in the user industry as well automation industry and turnkey project supplier Industry, has helped him to see the implementation both from the user's perspective along with an EPC or Integrator's perspective. Madhav is regularly invited as a faculty for training programs in areas of process engineering as well as instrumentation & control. As a Consultant, he provides specialized process design and process control & automation engineering services to the process and allied industries. Madhav has played key roles in several projects executed by V3C3E3 teams.
Mr. Vasant Bendarkar
Mr. Vasant Prabhakar Bendarkar a Mechanical Engineer, from Sardar Patel College of Engineering Andheri Mumbai,has overall 35 years of richexperience, in manufacturing industry as Operations/Manufacturing head. He has a distinguished career with leading organizations like Mahindra and Mahindra Tractor Division, Kandiwali Mumbai, India, Kinetic Engineering LTD and Mahindra and Mahindra two wheeler division in R and D as motor cycle project leader. He has been working in automobile manufacturing, engineering, and handling scooter and motor cycle projects before joining V3C3E3 Consultant Pvt Ltd. Vasant P Bendarkar has expertise in the areas of manufacturing of Auto components tractor and two wheelers, process planning and tool engineering for automobile components .He has established green field project for manufacturing kinetic two wheelers at Koregaon Bhīma and was Managing Operations/Manufacturing of the plant. He possesses excellent leader ship skill and has excellent ability to adopt new technology, established value engineering and cost reduction processes in manufacturing and operations of the tractor and two wheeler components. Vasant P Bendarkar has been specially trained in Murratta Warenner Swassey Japan for programming and operation of Fanuc controllers for CNC machines. He has successfully completed programmes on value engineering, tool design, project management. He has also work on development of Electric vehicle components for scooter and three wheeler from China.