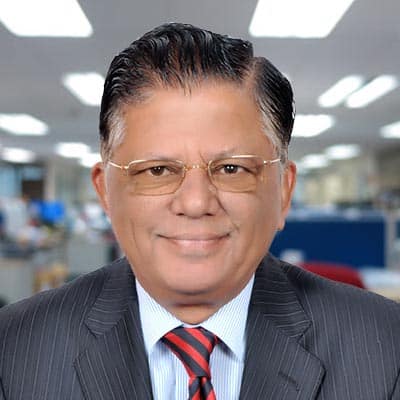 MR. Vilas Kelshikar
Experience & Activities
Mr. Vilas Kelshikar is a senior management professional with more than 41 years of International experience. As a self-motivated and result-oriented professional, Vilas has a rich experience with reputed organizations in Gulf (25 years), Africa (8 years) and India (8 years), in diverse product-lines & services including Real Estate & Construction, FMCGs, Gifts & Novelties, Supermarket, Building materials, Electricals Equipment & other products such as Tools, Furniture, Domestic appliances, Training, Computers & Communications.
MBA from Indian Institute of Management, Ahmedabad, (IIMA)
Experience Highlights: Multi-Sector / Product-lines, Multi-Functional, Multi-Locations / Multi-Cultural experience
Professional Positions Held: Include, General Manager, Senior Vice-President, Senior Divisional Manager (Profit Center Head), Ex. Asst to Joint MD, Financial Controller, Senior / Projects analyst)
He has hands-on Experience in:

All aspects of business including Strategic thinking, Sales & marketing, Purchase, Production, Inventory control, MIS, Collection, Accts/finance, Admin, HRD etc.
Business Turn-around, New Projects / Products / Markets, Foreign Collaborations, New Agencies, International Sourcing,
Consolidations, Restructuring, Training, Crisis management, Change Management, Systems
Preparation of Plans / Budgets, Implementation, Performance Reviews
Working at both Corporate Office and SBU
Vilas is currently Managing Director and Partner in a leading Company in Oman. He brings in excellent international experience in the V3C3E3 team.