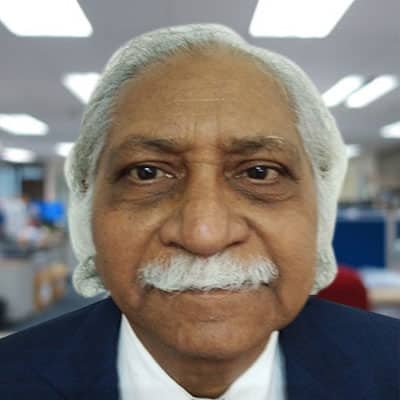 Mr. Chandrashekhar Devale
Experience & Activities
Experience & Activities
Mr. Chandrashekhar (Ravi) Devale is a Mechanical Engineerand has done Post Graduate Diploma in Production Engineering from Pune. He started his career in a multinational company, Larsen & Toubro at Powai, Mumbai.He handled all manufacturing shops of Switchgear for more than 10 years at L & T. Also side by side did more than 50 different projects successfully one of which was to introduce new Composite material in place of Bakelite due to which he earned a pioneering name in India for Composites & then was called by Mahindra & Mahindra to lead their Composites group& started a new compony-'Siroplast' in the backward district of Raigad. Here he did a tie up with world leaders in Composites, Menzolit from Germany & developed a very successful company which is now known as 'Mahindra Composites' & developed switchgear, Automotive, Chemical & defence components successfully for the first time in India.
Later he had also worked as MD of'Mahindra Engineering & Chemical Products'. As a new assignment he started 'Mahindra Defence Systems' to grow special products for Defence. After superannuation from Mahindra Group, he helped many SME industries who wanted to develop Composite technology & also joined V3C3E3 Consultants group in 2013 as Founder Director.
Mr. Devale has overall more than 45 years of rich experience, in manufacturing industry as Operations/Manufacturing head as well as Unit Head as a full fledge responsibility of the unit's profitability.
Mr. Ravi Devale is a strategic Thinker& knows the best manufacturing practices, operations management, Technology Transfer & above all is the best-known guide on Composites in India.
As a part of Mahindra group, he has travelled extensively in Germany, UK, France, Switzerland, Nederland & China apart from the entire Indian continent.
Mr. Ravi Devale participated in many National & International Conferences on Composites as an Expert Speaker & moderator of discussions. He has worked as a Leader of a no. of Consulting assignments done by V3C3E3 since 2013 till date.