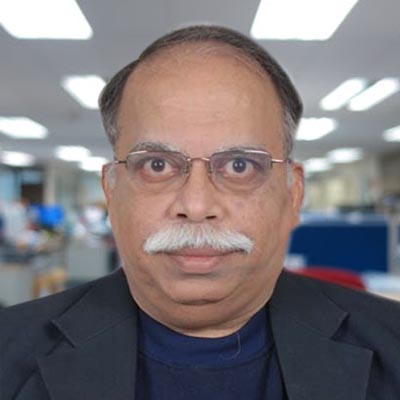 Late Dr. Girish Kelkar
Experience & Activities
(Though our founder chairman Late Dr. Girish Kelkar is not with us physically, he continues to be with us in spirit. So, as a mark of respect to him, we continue to include him also as a part of our team, and here is his profile information.)
Dr. Girish Kelkar was a Senior Management professional with 48 years of experience in the management of high technology companies and software technology companies. He was on the Board of Directors of several IT companies. He was the founder Chairman of 'V3C3E3 Consultants Pvt. Ltd' and formed this group by picking up the founder team members from the network of Sr. management professionals, whom he knew closely.
Initially, he worked as a senior professional for Business and Engineering Applications in India. He directed software development projects in India, Nigeria, UK and USA. He worked with many MNCs & Indian Organizations (Alfa Laval AB Sweden, Satt-Control AB Sweden, Onward Technology Group India, Magic Software Enterprises Inc Israel (India & Nigeria), ALS Group Detroit USA, Core Objects Inc. USA, Jopasana Software & Systems Ltd. India, cMAT Software Group India).
Girish had a bachelor's degree in Mechanical Engineering from the COEPune and the post-graduate degree from NITIE. He was awarded 'Fellowship of NITIE (PhD)', and the topic for the PhD program was 'Critical Success Factors for Projects-Indian perspective'. Girish was a student of Jnana Prabodhini and a member of Mensa International. He was the recipient of many prestigious national and international awards for his professional contributions.
He served as a visiting faculty member in India, Nigeria, Middle East, South East and Canada. Girish had been President of PMI Pune Chapter from 2008 to 2012 with 'Best Component Leadership Award'.
His main areas of expertise included:
Strategic Planning / Business Development / Setting up Startup Units
Organization Development / Executive Coaching & Leadership Development
Project Management / Risk Management
Technology Operations & Product Development
Operational Excellence
Consultancy for ERP projects
Business Development and Mergers & Acquisitions