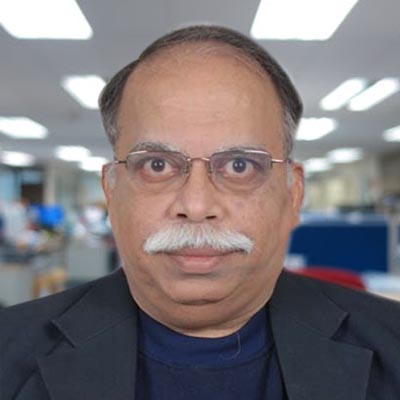 Dr. Girish Kelkar
Dr. Girish Kelkar is a Senior Management professional with 48 years of experience in management of high technology companies and software technology companies. He has been on the Board of the Directors with several IT companies. Currently he is the founder Chairman of 'V3C3E3 Consultants Pvt. Ltd' leading a group of hand-picked professionals. Initially he worked as a senior professional for Business and Engineering Applications in India. He has directed software development projects in India, Nigeria, UK and USA. He has worked with many MNCs & Indian Organizations (Alfa Laval AB Sweden, Satt-Control AB Sweden, Onward Technology Group India, Magic Software Enterprises Inc Israel (India & Nigeria), ALS Group Detroit USA, Core Objects Inc. USA, Jopasana Software & Systems Ltd. India, cMAT Software Group India). Girish holds a bachelor's degree in Mechanical Engineering from the COEPune and the post graduate degree from NITIE. He has been awarded 'Fellowship of NITIE (PhD)-Topic for the PhD program is 'Critical Success Factors for Projects-Indian perspective'. Girish is a student of Jnana Prabodhini and member of Mensa International. He is recipient of many prestigious national and International awards for his professional contributions. He has served as a visiting faculty member in India, Nigeria, Middle East, South East and Canada.
Girish had been past President of PMI Pune Chapter from 2008 to 2012 with 'Best Component Leadership Award'.
The main areas of expertise include
Strategic Planning / Business Development / Setting up Startup Units
Organization Development / Executive Coaching & Leadership Development
Project Management / Risk Management
Technology Operations & Product Development
Operational Excellence
Consultancy for ERP projects
Business Development and Mergers & Acquisitions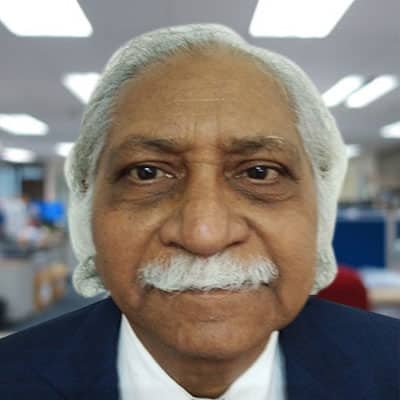 Mr. Chandrashekhar Devale
Experience & Activities
Mr. Chandrashekhar (Ravi) Devale is a Mechanical Engineerand has done Post Graduate Diploma in Production Engineering from Pune. He started his career in a multinational company, Larsen & Toubro at Powai, Mumbai.He handled all manufacturing shops of Switchgear for more than 10 years at L & T. Also side by side did more than 50 different projects successfully one of which was to introduce new Composite material in place of Bakelite due to which he earned a pioneering name in India for Composites & then was called by Mahindra & Mahindra to lead their Composites group& started a new compony-'Siroplast' in the backward district of Raigad. Here he did a tie up with world leaders in Composites, Menzolit from Germany & developed a very successful company which is now known as 'Mahindra Composites' & developed switchgear, Automotive, Chemical & defence components successfully for the first time in India. Later he had also worked as MD of'Mahindra Engineering & Chemical Products'. As a new assignment he started 'Mahindra Defence Systems' to grow special products for Defence. After superannuation from Mahindra Group, he helped many SME industries who wanted to develop Composite technology & also joined V3C3E3 Consultants group in 2013 as Founder Director. Mr. Devale has overall more than 45 years of rich experience, in manufacturing industry as Operations/Manufacturing head as well as Unit Head as a full fledge responsibility of the unit's profitability. Mr. Ravi Devale is a strategic Thinker& knows the best manufacturing practices, operations management, Technology Transfer & above all is the best-known guide on Composites in India. As a part of Mahindra group, he has travelled extensively in Germany, UK, France, Switzerland, Nederland & China apart from the entire Indian continent. Mr. Ravi Devale participated in many National & International Conferences on Composites as an Expert Speaker & moderator of discussions. He has worked as a Leader of a no. of Consulting assignments done by V3C3E3 since 2013 till date.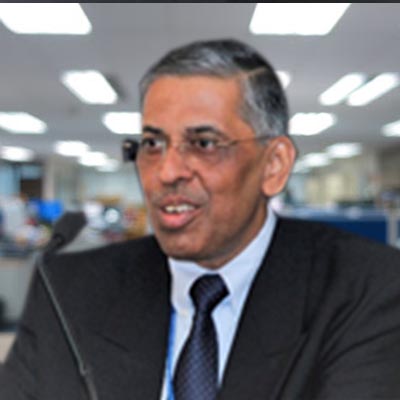 Mr. Vishwas Paranjpe
Mr. Vishwas is an Industrial Electronics Engineer, PGD in advance system analysis and software, has over 45 years of experience in IT spanning Technology and Commercial Applications - Projects and Products in multiple domains. Rising through ranks in IT, he worked with large organizations like IBM, CMC Ltd as well as smaller niche players like SRA, Kale, Disha Technologies in delivery and operations management as well as with NSE, for one of the world's large stock exchange, in setting up CoE and Business Assurance Div.His experience includes software development & implementation, independent testing for medium to very large systems, design, development and implementation projects in BFSI, Pharma and Healthcare, Transportation and Defence – Labs &Production units.  In addition, he has designed and developed embedded, SCADA and complex algorithmic control systems for number of application areas in Power Distribution Utilities, Oil & Petrochemicals and Railways. He has special interest in helping companies grow, in their strategic planning and managementdeveloping and implementing lean and effective processes in organizations. He also maintains a special interest insoftware product development and software test automation from a business standpoint. His areas of Specialization:
Software Products & Application Development for a variety of Industry verticals
Project management / Program Management
Quality Management / IV&V / Test Automation
Operations Management
Product Development (Concept to Delivery)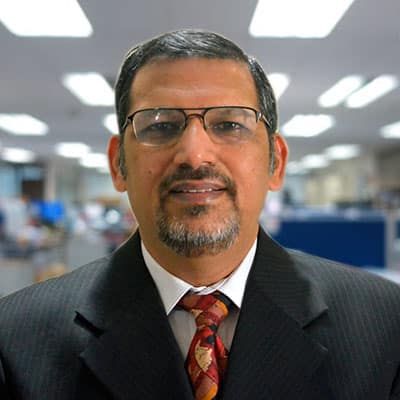 MR. Sunil Godse
Sunil Godse is an experienced HR Professional with exposure to Manufacturing, Mining Companies and BFSI. He has done his graduation in Commerce and Masters in Personnel Management from University of Pune. As a HR professional, his major contributions are in the areas of Talent Acquisition, Performance Management Systems, Talent Management and Talent Retention initiatives, Succession Planning, Compensations & Benefits and allied Organizational Development interventions. Having worked in Indian & Multinational Corporates for more than 30 years in the gamut of Human Resources, he is well versed with the core functionalities of the HR and instrumental in setting up the HR Shared Services at national and international level.  and contributing to the field of education by actively participating as Member of Board of Studies for Symbiosis College of Arts and Commerce. As a trained assessor, he is involved into the personality assessments and competencies developments. He has conducted training programs on soft skills and is a certified as a trainer by Dale Carnegie. He has been felicitated as TOP HR Leader in Pune in  2017. Sunil, is a Career Guide and Trained Executive Coach,helping Gen Z for career decisions and providing support to professionals through his coaching skills.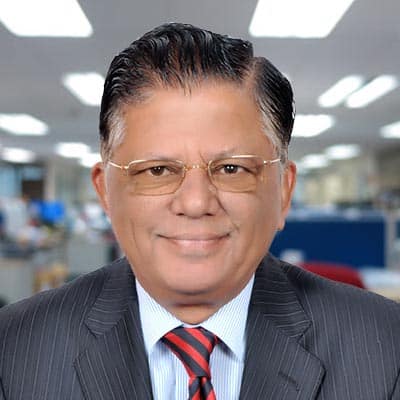 MR. Vilas Kelshikar
Mr. Vilas Kelshikar
is a senior management professional with more than 41 years of International experience. As a self-motivated and result-oriented professional, Vilas has a rich experience with reputed organizations in Gulf (25 years), Africa (8 years) and India (8 years), in diverse product-lines & services including Real Estate & Construction, FMCGs, Gifts & Novelties, Supermarket, Building materials, Electricals Equipment & other products such as Tools, Furniture, Domestic appliances, Training, Computers & Communications.
MBA from Indian Institute of Management, Ahmedabad, (IIMA)
Experience Highlights: Multi-Sector / Product-lines, Multi-Functional, Multi-Locations / Multi-Cultural experience
Professional Positions Held: Include, General Manager, Senior Vice-President, Senior Divisional Manager (Profit Center Head), Ex. Asst to Joint MD, Financial Controller, Senior / Projects analyst)
He has hands-on Experience in:

All aspects of business including Strategic thinking, Sales & marketing, Purchase, Production, Inventory control, MIS, Collection, Accts/finance, Admin, HRD etc.
Business Turn-around, New Projects / Products / Markets, Foreign Collaborations, New Agencies, International Sourcing,
Consolidations, Restructuring, Training, Crisis management, Change Management, Systems
Preparation of Plans / Budgets, Implementation, Performance Reviews
Working at both Corporate Office and SBU
Vilas is currently Managing Director and Partner in a leading Company in Oman. He brings in excellent international experience in the V3C3E3 team.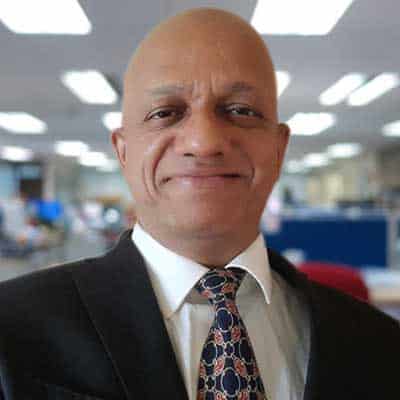 Mr.Rajendra Sidhaye
Rajendra has 38+ years of rich industry experience,including domain experience in IT products, services and networking as well as Quality frameworks like ISO 9001 and CMMI Level 5. Rajendra has developed and lead teams to manage international clientele. Rajendra is gold medallist from College of Engineering Pune and M. Tech. from IIT Mumbai. He worked with ORG Systems andDatapro Electronics to develop products and solutions for Indian Airlines, Shipping Corporation, BSF and many corporate companies with multi-locational networks.Rajendra was Head-Technology at Global Electronic Commerce to design and deploy public Internet and VPN services for global companies such as GE. Rajendra lead team atSelecticato provide technical services to global clientele. As Director-Technical, Rajendra lead team at Comsoft Infotech to deliver business solutionssuch as ERP and Travel portals. In 2012 Rajendra set up his consulting firm 'Effectiveness Plus Plus' to provide consulting, training and mentoring services to help enrich team effectiveness and help small entrepreneurs establish strong foundation for their business. Rajendra is a member of executive team of V3C3E3 and has made excellent contributions to consulting projects aimed at enriching productivity, profitability and team performance management for clients.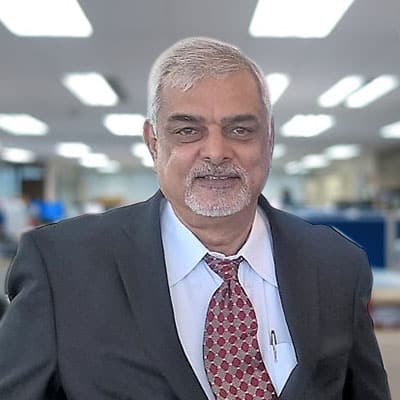 Mr. Ajit Chaphalkar
Mr. Ajit Chaphalkar, has been a Gold medalist while completing Diploma in Engineering graduated in Mechanical Engineering from College of Engineering Pune. He is a Certified Manufacturing Technologist ( C. MFG. T ) from Society of Manufacturing Engineering USA and a reputed alumnus of IIM Ahmedabad with an intensive General Management program. His experience includes hands on management in the leading manufacturing organizations in various multinational companies in India, USA and Europe. He has been associated at professional and Board level with several companies of repute such as ARENCO (Alfa Laval Group), Mahindra Spicer,AVANTI Mining Tools,ONWRD Technologies, PRAJ Industries,EQUINOX Software Services,BIO-ANALYTICAL Technologies,DESIGNTECH Systems,ELECTRONICA MECHATRONICS, He has successfully developed strategic alliances and partnerships.Hehas developed a model to offer ' Software Solutions through Integration Approach ' He has received several awards such as National Award for Entrepreneurship at the hands of President of India, and other several professional recognitions from collaborator and business partners from USA, Canada, Netherlands, UK, Sweden, Denmark, Finland, Germany, Japan and other South East Asian countries. He actively participates in Sports and Cultural activities, assists programs for entrepreneurship and intrapreneurship development and is a trustee to a social organization called 'Vanchit Vikas'
Mr. Sitaram Shrotri
Mr. Shrotri is a Mechanical Engineering graduate from COEP and Master of Management Science from Pune University. He has overall 41 years of rich experience in Manufacturing industry and had distinguished career with leading organizations like Kirloskar Pneumatics Ltd, KSB Pumps Ltd, Ruston and Hornsby (Presently Greaves Ltd.), Thermax and lastly EagleBurgmann India, where he was Vice President Materials. He has been a part of steering committee working for ISO 9000 and ISO 14000/OHSAS 18000 certifications during his career. Mr. Shrotri has expertise in the area of Manufacturing Operations, Supply Chain Management, International Trade & ERP and has been exposed to best management practices in West Germany and Japan. Mr. Shrotri is distinguished member of Indian institute of Materials Management ( IIMM ) and was chairman of Pune branch of IIMM during 1997-99. He was also a visiting faculty to management institutes like PUMBA, IMDR, Symbiosis, Sinhgadh institute of management, Allana Institute of Management… for over 10 years. Mr. Shrotri has conducted Management Training Programmes across India and abroad. He has also carried out several consultancy assignments in MSME sector to improve business operations for better top line and bottom line.
Mr. Dileep Khele
Dileep Khele is a Mechanical Engineer with overall experience of 48 years. He has versatile experience in many aspects of manufacturing organization covering General Management with specialization in Operations & Production Management, Materials Management / Supply Chain Management & Logistics Management ,Procurement Management of Large Engineering Projects ,Consultancy for SME Units, ERP Systems – Concept to implementation, TQM and ISO implementation. During the last 15 years he has been providing management consulting and advisory services to many SME organizations. He started his career with SKF India Ltd. Pune and thereafter worked with organizations including Metal Box (Kharagpur), Kinetic Engineering (Ahmednagar) and Thermax Ltd (Pune) at senior positions. Dileep has taken part inactivities of Pune Management Association, PMI Pune Deccan India Chapter and Computer Society of India. In the last 20 years Dileep has acquired lot of experience in 'Effective Implementation of ERP systems for SME units'. He has hands on experience in handling such ERP projects, right from the Concept Stage to Implementation stage for a variety of organizations.